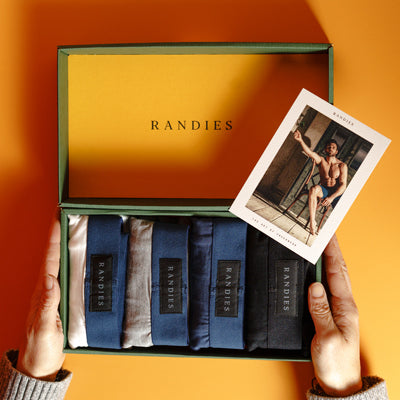 Here at Randies we know it's as much about giving, as it is receiving. Thats why we have gone over and above to create a service that we promise will not disappoint.
Mens underwear has been an under thought gift for too long, and Randies are here to change your gift giving game. An essential item, with luxurious impact upon opening. And we know that luxury doesn't have to cost the earth either.
Our underwear is made from sustainable Modal Lenzing fabric, and our luxurious packaging is produced using recycled & recyclable FSC certified materials. We promise Randies are the best. They will slip seamlessly into the everyday, enhancing every thigh they touch along the way.