OUR FABRIC
Our boxer trunks are meticulously designed with HyperSoft™, a bespoke technical fabric developed from sustainably sourced fibres. This pioneering material is the manifestation of our unwavering commitment to quality, comfort, and sustainability.
HyperSoft™ is crafted from fibres derived from beech wood, a naturally growing resource harvested from sustainable forests in Austria. These forests thrive without the need for chemical fertilisers or artificial irrigation, standing as a testament to natural and renewable raw materials.
The journey of converting raw beech wood into our signature HyperSoft™ fabric adheres to an environmentally responsible integrated pulp-to-fibre process. This process is self-sufficient in energy, recovers co-products from the wood, and generates exceptionally low air emissions. Remarkably, 100% of the beech wood material is transformed into cellulose and other bio-based products.
The surplus energy from this process is recycled back into the production, making our fabric manufacturing not just eco-responsible but also highly efficient. HyperSoft™ fibres are fully biodegradable and compostable under various conditions, from industrial to home, soil, and marine, enabling them to completely revert back to nature.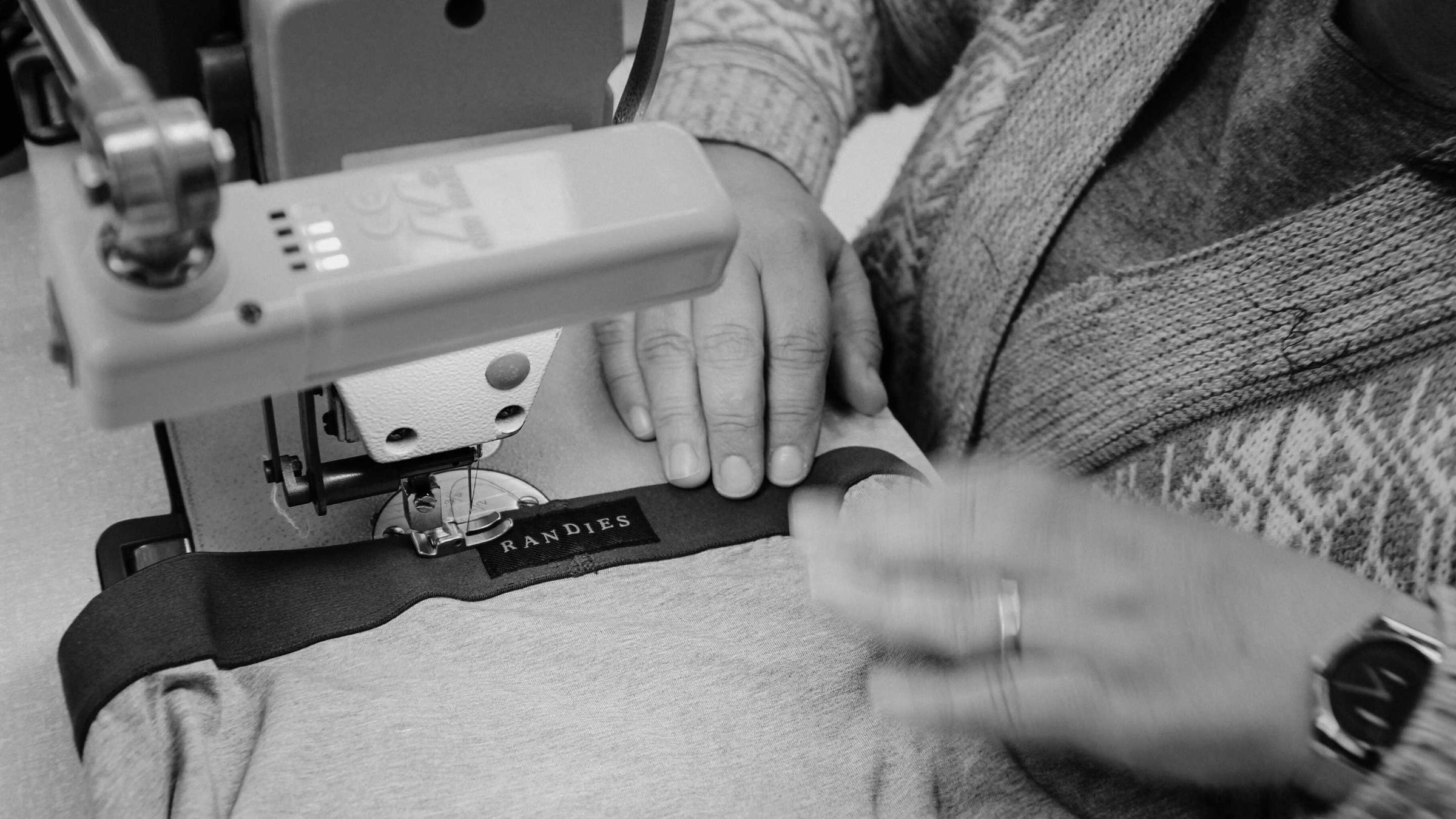 our craftmanship
Every pair of Randies is meticulously cut, sewn, and crafted in our dedicated Portuguese fábrica, home to generations of skilled artisans. Portugal's rich heritage of master craftsmanship imbues each piece with a touch of tradition and unrivalled quality.
our packaging
In keeping with our commitment to sustainability, each pair of Randies arrives in stylish yet minimalist packaging. Made from recycled cardboard, our packaging is entirely reusable and biodegradable. We avoid excessive wrapping and opt for Forest Stewardship Council (FSC) certified materials. This not only reduces our environmental footprint but also ensures that when you receive your Randies, you are also contributing to a more sustainable future.