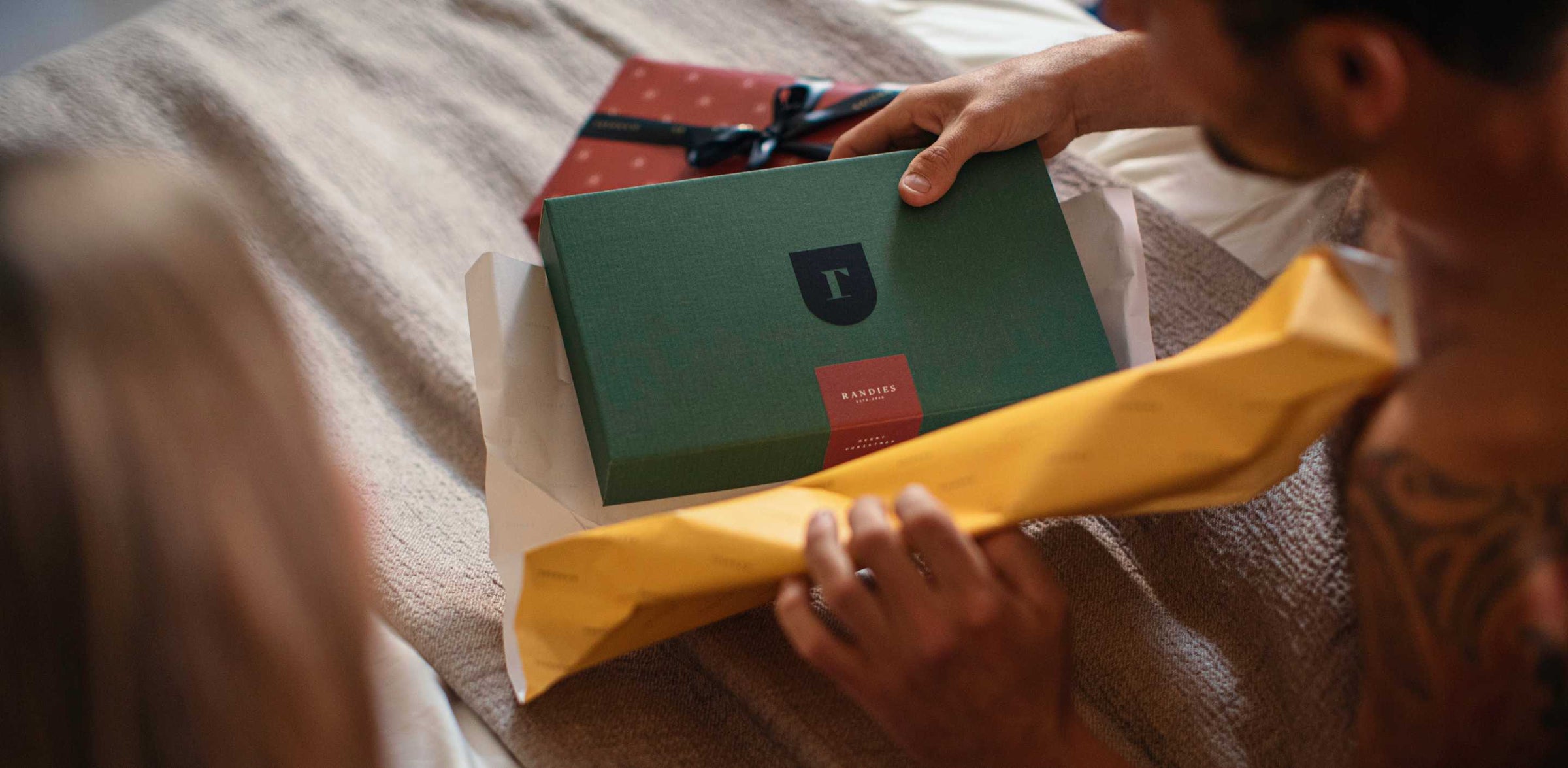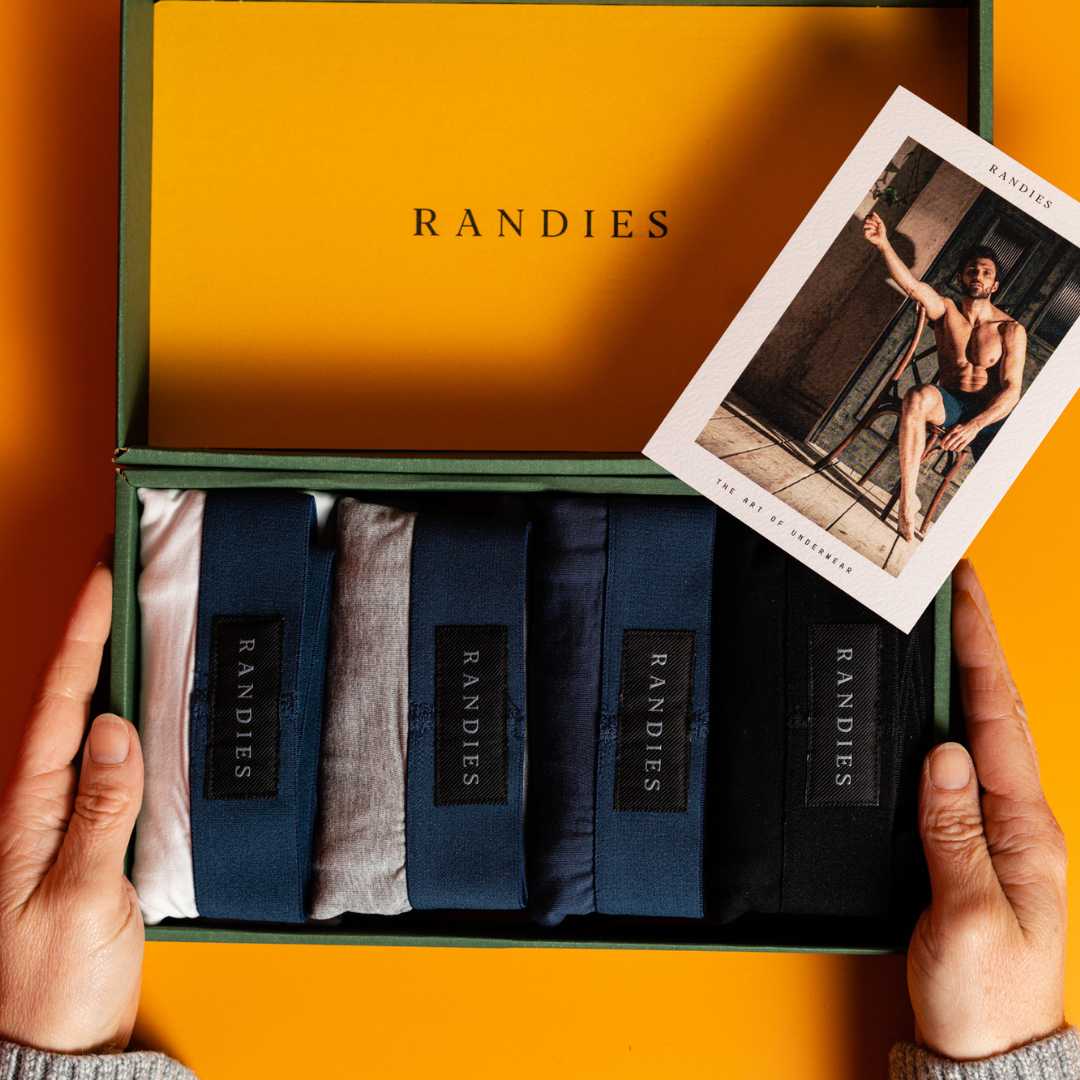 EXQUISITE GIFT WRAPPING:
A TOUCH OF LUXURY
Understated Elegance, Unparalleled Style:
There's a fine art to gifting, and at Randies, we've mastered the brushstrokes. Introducing our eco-conscious gift boxes, tailored to house up to four pairs of our meticulously crafted underwear. This isn't just a box; it's a modern, sustainable nod to luxury – quintessentially British and effortlessly cool, just like everything we stand for.
Make It Personal, Make It Pop:
Got something to say? Select the 'gift box' option at checkout, pen down your message, and we'll take care of the rest. Expect your words to grace a Randies postcard, encapsulating your sentiment with a touch of our signature flair.
If you're going to buy your partner underwear, do them a favour and make sure it's Randies.

T3 Magazine

Baker Street, London